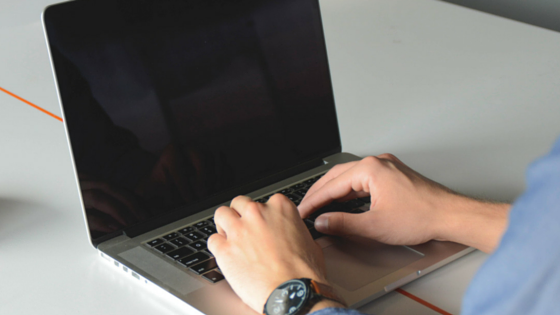 And what are your Obligations as an Employer?
No doubt you have heard plenty in the media about "Immigrants taking the jobs of Aussies", and if you have advertised positions and applicants indicate they  "require sponsorship", have a "Bridging Visa"; Working Holiday Visa; Student Visa etc. this can be very confusing, and it is something here at JDA we face every day.
The obligation is with you as the Employer to ensure that your Employees all have the right to work in Australia. This includes "Kiwi's" as it is a common misconception that every Kiwi has the right to work in Australia. This is not always the case.
A foreign national working in Australia without a visa or in breach of their visa conditions is an illegal worker. It could be a criminal offence to employ an illegal worker, so it is important that the work entitlements of non-citizens you want to employ are checked, prior to employment and to ensure they continue to have valid Working Visas. (Visas have an expiry date).
Employers found to have employed or contracted a foreign national who does not have permission to work or is in breach of their visa conditions (an illegal worker) can face hefty financial penalties for each illegal worker.
At JDA our Candidates that are not Australian Citizens are checked with the Immigration Department to ensure they have the right to work in Australia.
We encourage all of our Clients to undertake this simple online check for their Employees, (If you are not sure, we can advise you how to do this).
 
Here are the basics of a few of the common Visas
Working Holiday Visa:           
Can work unlimited hours, but only for a maximum of six months for any one Employer.
Student Visa:           
Can only work a maximum of 20 hours per week, except during school breaks.
Bridging Visa:           
Is a temporary visa. It allows an Employee to stay in Australia after their current visa ceases while a new visa application is being processed.
457 Visa:           
A business can sponsor someone for this visa if they cannot find an Australian citizen or Permanent Resident to do the skilled work.
The current minimum salary level for 457 employees is $53,900. This needs to be the market rate for the position. 457 visa holders must be paid at the applicable "market rate". The market rate depends on the occupation and location of the employee. The employer must provide evidence as to what the market rate is for the occupation.
Labour Market testing was introduced in 2013. This means that employers who want to access the subclass 457-visa programme might need to provide evidence that they have conducted labour market testing before they lodge a nomination for an overseas skilled worker.
 
If you have Employees that are not Australian Citizens, we recommend you undertake Visa checks via the Immigration Online Visa Check (VEVO) to ensure you are meeting your obligations of employing only those who are legally able to work in Australia.
Please note – this is information is of a general nature only. For specific advice we can recommend accredited Migration Specialists.
We can also assist with sourcing candidates overseas with specific Skills that are in short supply locally.
Call Chris Gander 0413 055 834, if you would like further information on any of the above.