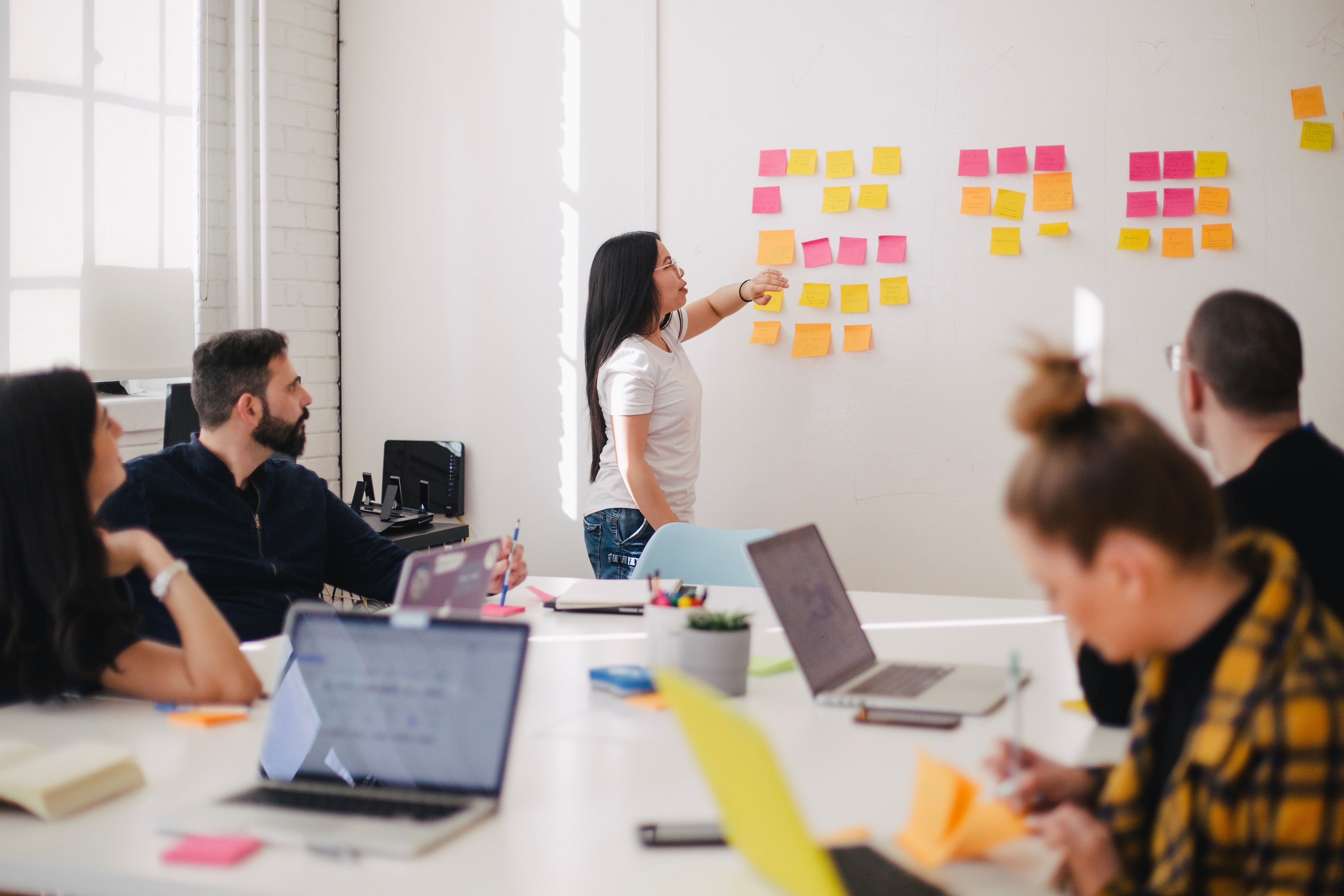 Photo by You X Ventures on Unsplash
Ideas from David Galbraith, Senior Recruitment Consultant at JDA Print Recruitment (VIC).
With the Job Keeper payments now in effect, many businesses are considering how best to utilise their staff. Orders may take a while to come back, so why not attack some of those items previously on the 'Someday' list, and put them on the 'Today' list. Here's a selection of ideas to engage your staff in meaningful and beneficial projects…
Start with a decent tidy up – throw out, donate, recycle or repurpose. For those familiar with lean manufacturing, it's a '5S' exercise starting with a 'Sort' and 'Set in Order' focus. Redo floor markings and signs.
Review your housekeeping schedule – make a list for daily, weekly and monthly tasks to keep the office and factory safe and clean.
Implement cross skilling training – now is the perfect time to cross train your staff across the whole business… determine where you need back up or more flexibility. A multi skilled workforce is a flexible workforce – makes it easier for management, while improving employability skills for the staff (win/win).
Profitability analysis – one for the bean counters and analysts… take some time to review your performance by product, machine or process. Conduct profitability analysis by job and compare actual results with quote. Are you achieving profit expectations? If not, why not? Do your standards need tweaking, products discontinued…?
Are your workplace processes up to date? Start with reviewing the critical processes and write new ones for missing processes or new services. Make sure they are consistent and follow the same format.
Undertake employee initiated activities – Ask your employees for improvement ideas to address… it'll be easier to implement if they're 'invested' in the outcome.
Review your in-house training manuals – do they need updating? Are you missing a training manual for a new piece of equipment, role or process… do you have a formal induction (or onboarding) process and training manual for new employees?
Do you have a 'Style Guide'? Critical for standardising the look of your organisation's communications and brand. It's a great way to get a consistent approach especially for new employees on how 'things get done' especially for emails, social media, and marketing collateral.
Review the electronic filing structure – for the Office staff, is it structured and consistent across the office? Are documents easy to find and file, consistently named, and are confidential files stored appropriately with correct access?
Review your marketing collateral – it may need a freshen up with some new pictures, design or content.
Review your website – does it need new content? Do you need to add an e-commerce facility or ordering portal? Has the shutdown highlighted (via your clients) some deficiencies in your online presence?
Cyber-attack readiness – are you ready to respond? Start by investigating and developing a list of companies and government bodies who can assist if required.
It's not rocket science – but while you've a little bit of extra time on your hands, engaging your staff in some of the above meaningful projects could make a real difference.
David Galbraith – JDA Print Recruitment (VIC)   david@jdarecruit.com.au