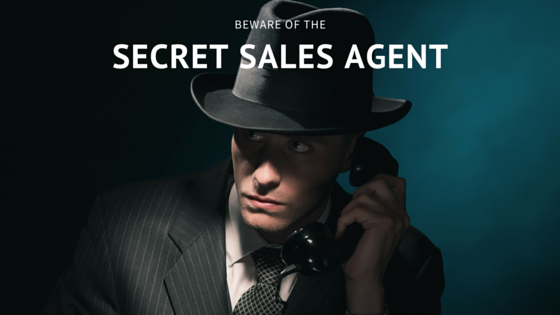 Measurement of success and the re-allocation of Clients
If you agree that your Company "owns" the Client, and they are not the "property" of the Sales Rep, then consider a regular review and measurement of clients and prospects.
Measurement of sales is not rocket science, "how many calls are being made, how many of these are new business (aka "prospecting"), what is the purpose of the call, and who is being called on etc. (Regular formal sales meetings are effective regardless of the Company size).
A simple process is to rate your clients and prospects by their total potential.  i.e. A client with the potential to spend $100,000 should be getting more attention than a client that would spend a maximum of $20,000 (I know, a generalist statement, but I think you get the picture).
If a rep is struggling to get "in the door" of that $100,000 prospect, then pass the prospect to a different member of your sales team.
Make Planning part of the process.
A good rep should know where he is going, what he is doing and the reason for the call in advance, and making their "weekly plan" part of the sales process gives you another measurement tool.
Why am I here, and "Asking for the Order"
As a young rep,  I was sent on my first sales course.  Relationships with customers and prospects were building, and each day I felt more confident, but there were some customers I just didn't seem to be able to break into. They were "satisfied with their current supplier" or had a "supply contract" for their plates.
Four simple words were taught on that Sales Course. (I still remember to this day, and often share with young sales candidates).  "Ask For The Order".  Wow, that's not rocket science.  So from then on, I never left a call without doing this. I surprised myself, "it worked!".
I then asked another question to my customers and prospects "what is your next project", so before a competitor was able to quote, I'd try to be "part of the next project".
The other simple question, but just as important, "why am I making the call".
Print buyers are often keen to see new ideas, new papers or substrates, and samples of what your latest technological investment can do for their business.
Gone are the days of "I was in the area so thought I would drop in".
Each customer visit by your Sales Rep costs your company money. If one or more of these ideas gets you one more customer, (or more importantly secures the customers you already have), then I'm pleased to have been part of the process.
Call now, for a Copy of our Simple Sales Rep Call Sheet, and have your reps accountable in just one week: 03 9874 1582