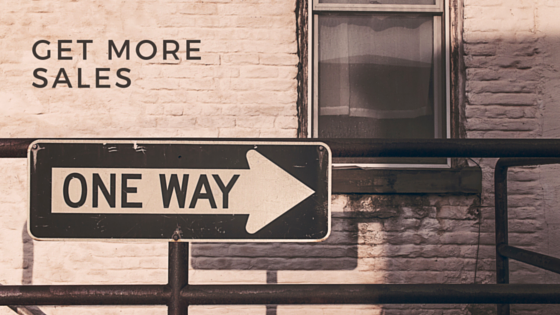 Easy ways to get more sales
Sales Reps – who "owns" the customer?  It is fair to say, many companies are keen to find the Sales Rep that can "hit the ground running", has an existing client base and huge network of prospects, thousands of dollars of business, and their only objective is to "get new business".
These reps do exist, and possibly one or two are in your sales team.
Sales reps can be very secretive and even possessive about "their" customers and relationships, even though they may have been well rewarded by your Company to build these relationships.
A priority goal for every business:  Ensure someone else in your organisation has a business relationship with your customer and prospects, (has met them face to face), and contact names and details are recorded in your Company.
Are you confident you have these accounts covered to ensure that if your Sales Rep decides "its time for a change", someone else in your organisation knows the client at a level where they can quickly secure the business.
Existing Customers do need to be looked after. Often when taking a briefing to find a Sales Rep when the question is raised "will the Rep call on existing Clients" the response is "no, they are already covered…" But how?  "We've had them for years", or, "the boss looks after them", "they are friends" etc.
Your most important customer is your "Existing Customer". Are you giving them more / better attention and service than those new prospects you are seeking to attract to your business?
All of your competitor Reps have a Brief to "get new business". Are their gains going to be your existing "loyal" customers, who "haven't seen you for a while", or a "friend of the company / the boss" who has not been "sold to" for a while?
Undertake a formal review of each of your existing customers, to ensure they are still being "sold" on why they should continue to do business with your company when that eager competitor comes calling.
While planning the role for a new Sales Rep, think about the Clients that have purchased in the past, but have now "drifted" away.  (I refer to these as "sleeping customers")
It is easy to include in the Briefing for a new Sales Rep  "new business only", but giving a new Rep something to work with, (even a few under-performing accounts or sleeping accounts) can assist with getting them up to speed quicker. This means they start working with your production department sooner, become part of the team quicker, and feel like they are contributing early on.
Call our Victorian office now, for a Copy of our Simple Sales Rep Call Sheet, and have your reps accountable in just one week: 03 9874 1582