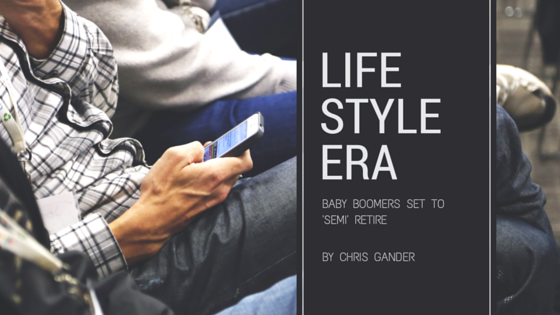 FACT: Did you know that as the 'Baby Boomers' start to retire the Australian workforce will need an additional 4.4 MILLION workers?  And not all of these workers are wanting to retire completely.
Welcome to the dawning of the 'Lifestyle Era' of our workforce.  
With a lifetime of experience that can only be earned over time, these Boomers are seeking a variety of ways to keep their brains ticking, whilst imparting their knowledge onto the next generations.
Some are seeking ongoing part-time work; some full-time work over a set period of time; and what about job-sharing?  This doesn't only apply to the wonderful super-mums in our workforce.  
If you are serious about having the very best brains in your organisation, now is the time to start considering how to ensure you tap into this 'booming' sector of the employment market.  Our very own Bruce Lowery is a classic example of how a successful 'Lifestyle Era' position within an organisation can work.
Broaden your mind – broaden your intellectual property.
If you, or someone you know could utilise our services to help make the transition, please forward our details.
We would welcome the opportunity to help bridge the step into this new 'Lifestyle Era' within the workforce.