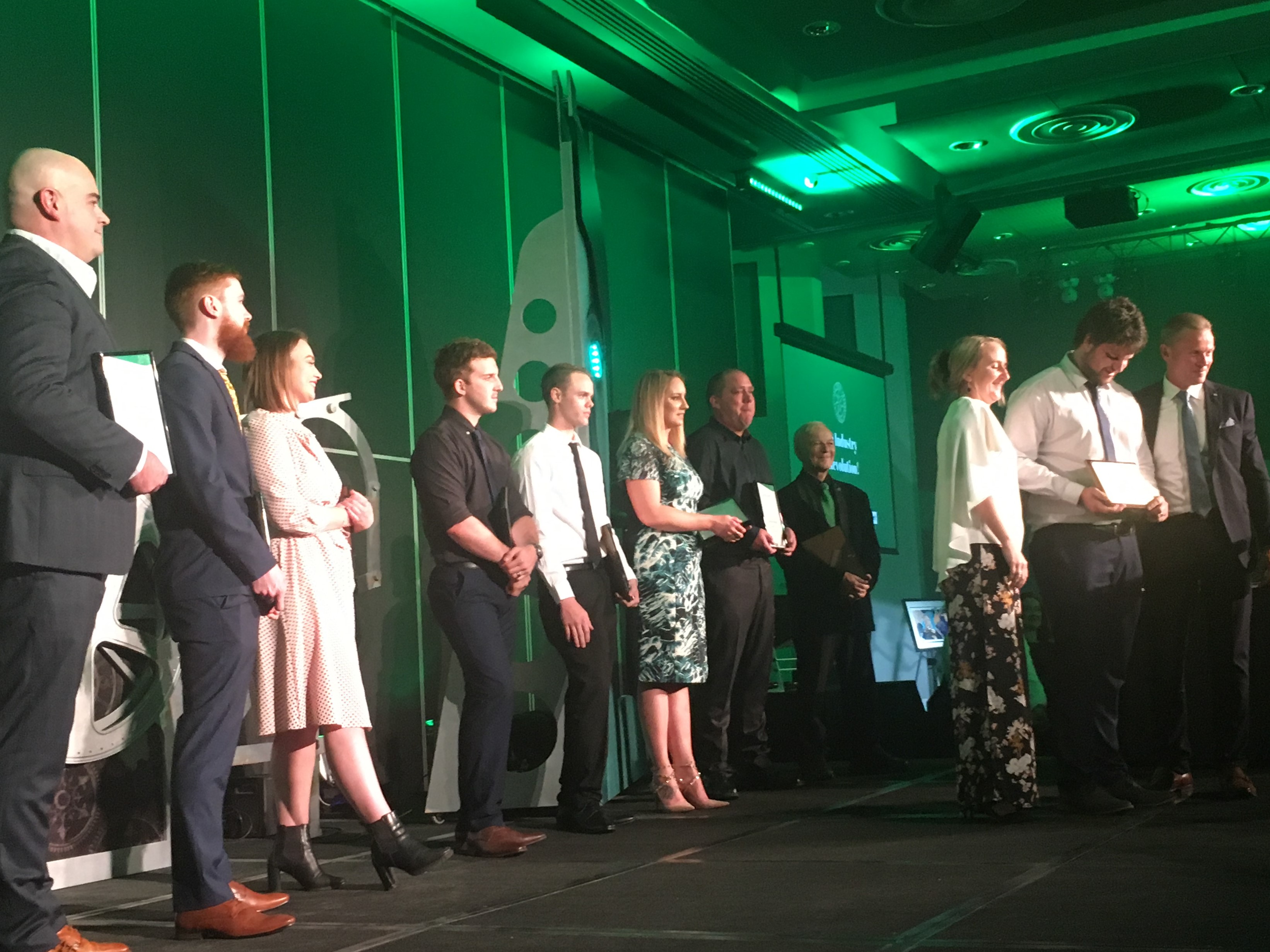 The LIA/Heidelberg Graduates Awards Night – unreported by the trade press!
Last week, coinciding with both Printex and the National Print Awards, there was an event of great significance to our industry, but which snuck through to the keepers – un-reported by either of the two "mainstream" trade publications, but reported here for the first time on Radio JDA, broadcasting to the print-nation and via regional stations across the network!
Sharing centre-stage with the National Print Awards last Thursday evening (15th August) was an event of major importance to our industry in terms of attracting and retaining fresh your talent – the life-blood of our industry – and the key to our survival as an industry.
But did it get a mention from either of the two so-called "trade press" mastheads? Not on your Nellie!
I am of course, referring to the announcement of the winners of the LIA/Heidelberg Graduates Awards program, a national initiative (which has been sponsored by Heidelberg for over 20 years!) and which seeks to reward inspiring young people from all States, fly them to Sydney and pay for their accommodation while they're interviewed and assessed by the LIA judging panel of experts.
All of this, I may add, is conducted by the LIA through it's long-standing network of volunteers, who give freely of their time and energy to conduct this program – all "on the smell of an oily rag".
Heidelberg, too, is to be congratulated on being a resilient and unbending sponsor of such a worthy cause over all these years, even though the print landscape has changed dramatically, and not always in its favour.
The young contenders came from all States, and all presented professionally, enthusiastically and with a passion for our industry that flies in the face of the oft-repeated theme that "print is dying".
No better endorsement of our industry's viability was to be seen than in those young men and women – seen on stage, below –
SA 2019 Jonathan Pitt Mutli-Color Corporation
SA 2018 Rebecca Wright Print SA
QLD 2019 Ryan Robinson QLM Label Makers
QLD 2018 Andrew Flett Ovato
WA 2019 Bradley Fenner Vanguard Press
NSW 2019 Philippe Phuoc Vu Ovato (represented by Michael Cooper)
VIC 2019 Nicole Danger Chapel Press
VIC 2018 Guillaume Hintzy Label Makers (represented by Michael Logan)
Our thanks go to Mel Ireland in Queensland (LIA's tireless national president), Angus Scott in Sydney (LIA NSW president), Mitch Mulligan (head of judges), and his entire team for a job well done in recognising and endorsing these young graduates – and by example, encouraging more young people to enter our industry.
Visual Connections contributed both generous prizes for the winner and runner up.
It's just a pity the two main publications failed to recognise the significance of this event!
On a brighter note, the LIA continues to flourish, notwithstanding virtually no support from the PVC (?) Association – and is being re-birthed in Victoria.
For those wanting to join, contact Jenny Berry, on  Jenny.Berry@aigroup.com.au