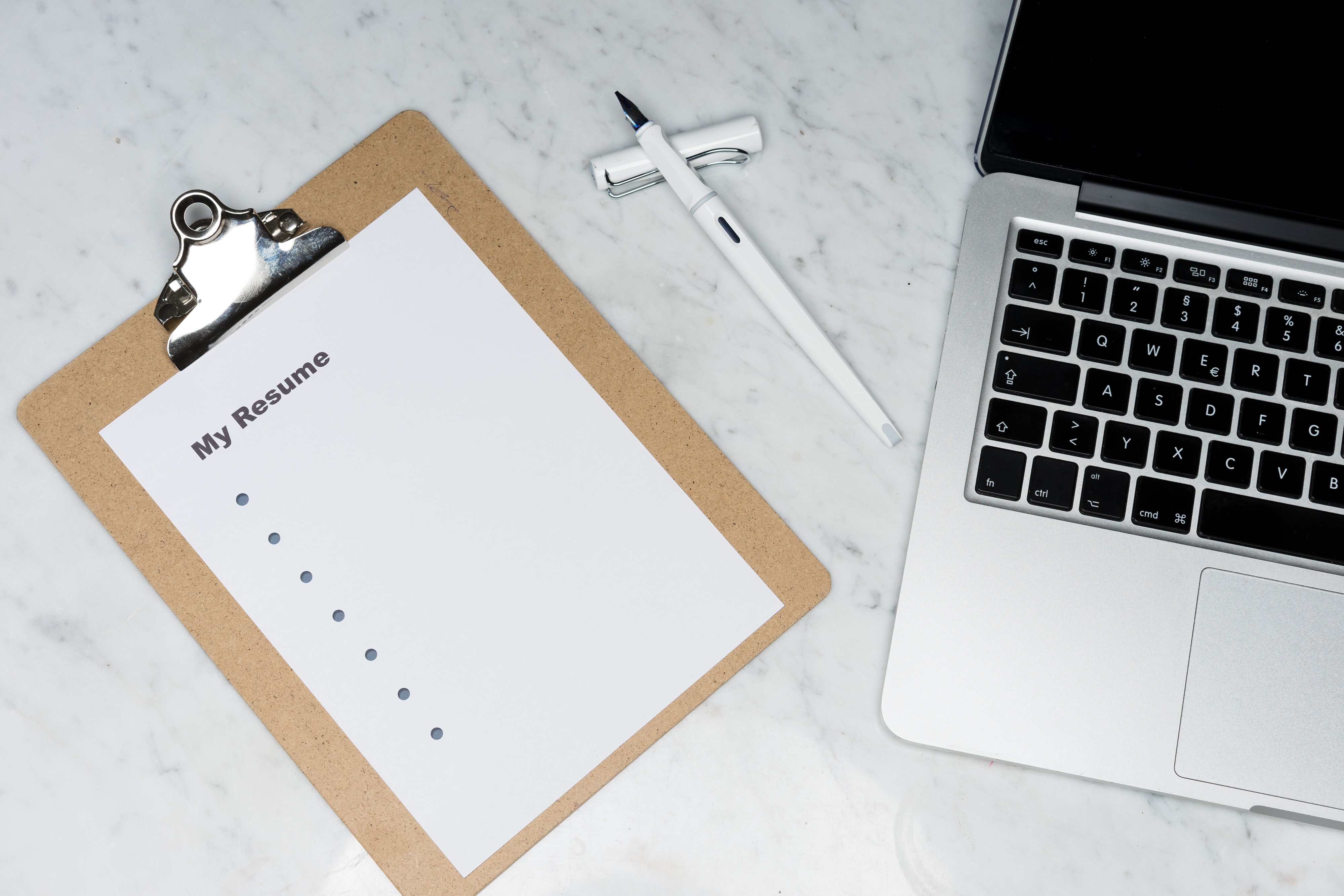 Photo by Markus Winkler on Unsplash
Welcome to part two of the 5 Ways to Impress Series, covering topics related to your job seeking, revealing beneficial approaches to improving your chances of landing the employment opportunity that you consider the one for you.
In today's article, we look at the humble Résumé, the document that lays bare your entire collection of previous jobs, education, training, achievements and the skills that you've picked up along the way.  
Like the Cover Letter (which we discussed in part one of our series), the Résumé is our own personal marketing tool, that if we develop properly, can have a positive impact when being reviewed by a Hiring Manager or Recruiter. It is an essential part of being able to sell your personal brand, to be noticed and to make a positive first impression. 
Language is Key 
Place emphasis on using powerful language that gives the impression that you are an achiever. Using strong verbs in the right places can have a significant impact on a reader's perception of your previous experiences.  
For example, simply stating 'Responsible for organisation's compliance' is rather ambiguous and doesn't really demonstrate what has been achieved.  
However, turning this into 'Optimised organisational compliance by implementing new policies', utilises strong verbs, giving a much clearer indication of what you have achieved. 
Use Quantifiable Evidence 
Utilise specific evidence in the form of numbers, percentages and figures as validation of your value to a company. While it might take some research and calculation to identify these figures, quantifying a positive outcome of your role can have a huge impact on readers of your CV. 
Taking the example we used above and simply adding a measurable outcome of your responsibility to make it 'Optimised organisational compliance by implementing new policies, leading to a 30% decrease in wastage' demonstrates that your involvement has produced significantly positive results. 
Clean it Up 
Hiring Managers around the world would have their own favourite spelling mistakes that come across their desks on a daily basis (for me it is 'Roll' instead of 'Role'). Spellcheck is a very useful tool, and I encourage you to use it every time you are checking over any important document that you are writing.  
However, spellcheck isn't going to pick up on your typos, like my favourite 'Roll' vs 'Role', so it is especially important to double or even triple check over your document, seeking out any of those pesky typos.  
It is also critical that you check over your formatting of your CV as well. You want to make sure that formatting throughout your document is consistent, that you are using the same clean font & layout, with items spaced evenly. Professional presentation has a positive impact, and it demonstrates that you have paid attention to detail. 
Be Concise 
Being able to communicate in a brief yet informative way is rather appealing, as most readers of CVs will skim through them, seeking only to identify relevant information to the job that you've applied for. 
Start with identifying and highlighting four or five of the most important aspects of each of your previous roles, and using only those to convey what you have achieved.  
You will find varying advice for your length of CV (most advise that you keep it to two pages), and taking the brief yet informative approach can yield positive results, we as Recruiters also appreciate seeing your full history. Let us know where you began and the journey you've taken, so we can get an in-depth understanding of you, and take and use that information to sell your story. 
References Upon Request 
'Do I need to include referees on my CV?' No, not until you are asked to provide them. There are a few reasons why we advise our candidates not to include referees on their CVs and they include; 
You are handing out your referee's information to companies who may call them persistently before you or your referee has given permission for them to do so 
They may contact your referee before you have had the chance to brief them on the job opportunity 
Your referees may simply not want you to provide their details until it is necessary 
You have full control of who has your referee details 
What we advise is either use the sentence 'References Upon Request' or not include anything at all about references. If a Hiring Manager / Recruiter wants to conduct a reference check they can simply ask for the details of your referees. 
Don't forget to check out our first entry into the 5 Ways to Impress Series – The Cover Letter, as well as other useful reading material that we have published to assist you, which you can find at https://www.jdaprintrecruit.com.au/blog/